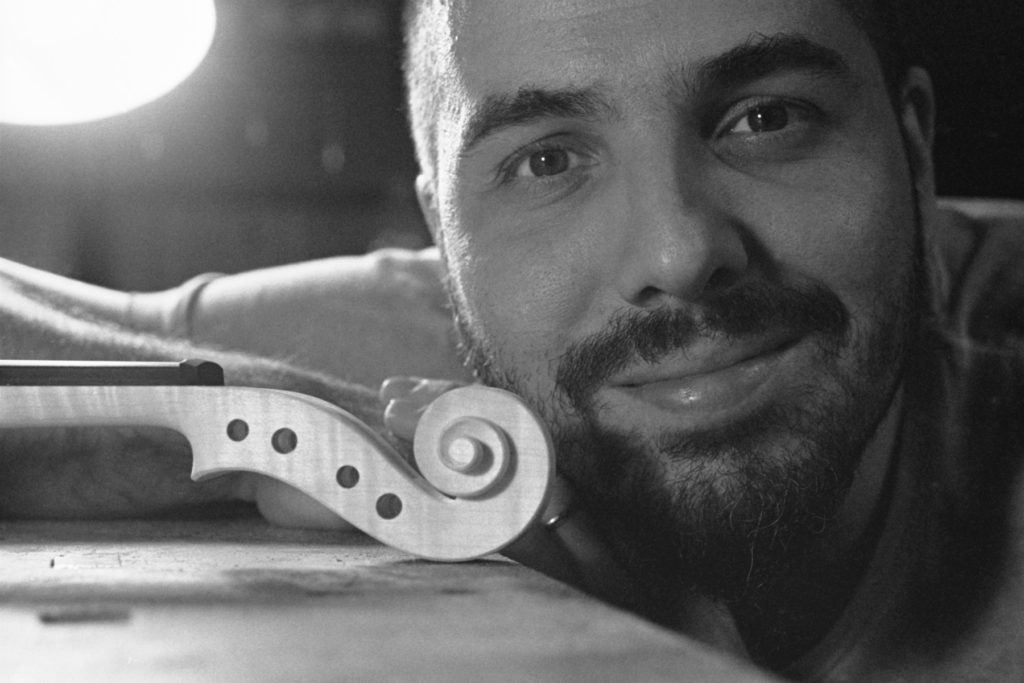 I was born in Novara in 1981, and as a child, I developed an early interest in music and musical instruments, thanks to my grandfather, who had spent his entire life working as a piano tuner. As a self-taught musician, I learned to play piano and guitar before discovering the string quartet and the beauty and perfection of classic Italian violins.
After graduating from High School, I enrolled in violin making classes at the "Civica Scuola di Liuteria" school in Milan, under the guidance of Maestro Luca Primon.
In 2007, following an apprenticeship in cello construction and setup at Maestro Dario Segala's workshop in Verbania, I obtained my luthier diploma. In the meantime, I attended Maestro Carlos Arcieri's restoration course at "Accademia Perosi" in Biella. Two years later, I opened my own workshop.
Since 2010, I've been a member of the Italian Lutherie Association's professional division. I began participating in exhibitions that carried my instruments to Japan, Taiwan, South Korea, China and Australia. In 2014 I received the "Piemonte Eccellenza Artigiana" (Piedmont Craftsmanship Excellence) recognition mark.
In 2018, I competed in the "Triennale" International Violin Making Competition in Cremona, where I placed 12th with a cello; I also received an Honourable Mention for being one of the six viola finalists, and I was given the "A.L.I. Award" for an instrument "with peculiar personality within the Italian tradition and culture".
I live and work in my hometown of Novara, where I focus on modern violin, viola and cello construction.
In my spare time, I love taking photographs and managing my own darkroom. I am also a weak chess player. I still strum my electric guitar on occasion…
Copyright © 2023 Emanuele Francioli. All Rights Reserved.